The Crewe Alexandra manager David Artell is under the belief that the return of Harry Pickering into action did come a bit too soon but he was nevertheless pleased to see him return to the pitch. The 19-year-old returned after a gap due to health concerns in 1-0 loss at Sincil Bank against Lincoln City. Pickering was in replacement of James Jones when there were only 20 minutes left and it was his first match post his return. Previously, he came through an hour unharmed against Burnley in under-23 matches. Artell does believe the comeback will work beneficial as he can manage both in midfield and defense. It will be even more fruitful if Pickering goes through another week of training as per Artell.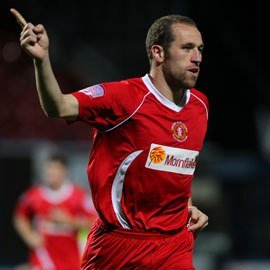 Despite his team not performing so well with the return of Harry, Artell did have great things to talk about him. He also praised about the central defensive partnership of Perry Ng and George Ray who missed win against Swindon Town. Artell felt that Lincoln who had to use 4 strikers on the duo basically to test their performance. Perry has been good undoubtedly and so has been George and now they have to bring off John Akinde. There are 2 strikers who have been taken off and two more have been brought in and the credit certainly goes to Perry and George as per Artell.

It is the 2nd game that has gone out of the home where they have gone in and now it's certainly not the strikers who are failing to score. Some goals need to be set up seriously and its teamwork. It needs to be done collectively and they have to be better. Artell has these attributes that make his team buck up each time. Crewe Alexandra is all geared up now to face the upcoming matches.